Stand Up. Stand Out. Make A Difference.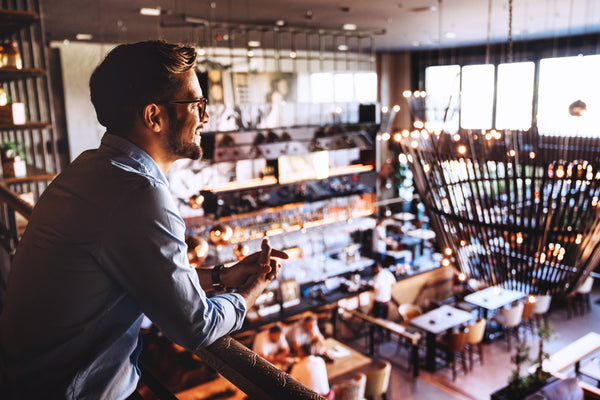 LET'S BUILD YOUR ACELAND.
Blooming Aces is a full-service creative agency helping entrepreneurs and business leaders build innovative brands and sustainable businesses, while creating a fulfilling lifestyle and contributing to a better world.
We guide purpose-driven, heart-centered, and trailblazing clients navigate their journey with clarity, confidence, and creative resources to achieve excellence.
We believe leading your brand with authentic character is key to connecting with your audience, creating a rewarding customer experience, and building a lasting business. Our proven 5C's Character Branding framework guides our clients through the creative process of insightful discoveries and personalized strategies to fast-track effective results.
With over 22 years of branding and business expertise, our dedicated team customizes our creative services to support your business needs and expand your brand opportunities to the next level of success.
We have provided results to our clients through our various levels of offers that include:
How can we help you build your impactful brand, elevate business credibility, and live a fulfilling lifestyle? Let's connect and discover ways to build your Aceland!
As Featured In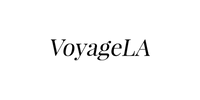 WORK WITH US
Build Your Brand

It takes courage and commitment to be your own brand's biggest fan. Our proven 5C's Character Branding framework will guide you through an empowering creative process and visual communication practices that leverage your authentic character to elevate your brand visuals, visibility, and credibility. Let's elevate your brand and attract your dream opportunities.

LEARN MORE

Design Your Funpreneurship

A Funpreneur is a fun and fulfilled entrepreneur. Being an entrepreneur doesn't have to be lonely and overwhelming. We have shifted many solopreneurs and burnt out business owners into becoming Funpreneurs through our Funpreneur™ framework created with you in mind. We offer Empowerment Leadership Retreat and Funpreneur coaching to support your journey to the top.

LEARN MORE

Accelerate Your Career + Expand Your Business

We all have to start somewhere. Whether you are in a corporate career climbing up the ladder or building your own business, we are here to help you achieve your next level of success. It is important to learn the art of honoring your worth, maximizing productivity, and sustaining joyful energy as you gain growth momentum.

Learn More
Client Love
"Working with Erna has been an unforgettable experience. Erna saw exactly what needed to be seen to bring my brand visuals to life. Her ability to connect with me and the brand on such a deep level was groundbreaking. The energy of the brand has been so beautifully and accurately reflected with the story of the logo, colors, and brand manual. I absolutely, 110% recommend Erna, hands down."

"Erna's clarity and directions are best in class. Her depth of knowledge in design, printing, and the manufacturing process is a great asset. Her creative mind is exceptional. I look forward to continuing a strong working relationship with her for many years to come."

Erna has made the process of developing my brand exciting and fun. Her creativity and ability to visualize the potential of product design before it's completed makes her an excellent partner in such projects. She is a visionary, a kind soul, and incredibly dedicated to what she does. I can't express my gratitude enough for that.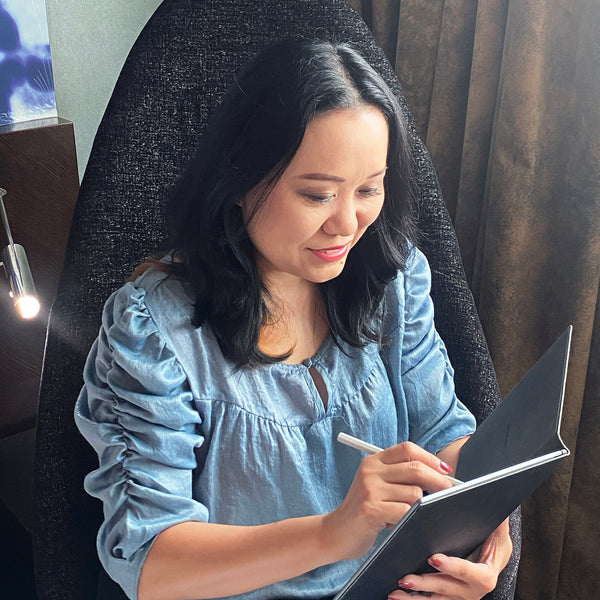 Forthcoming Book in 2024: Truth Mirror - Unlock Your Unshakable Courage to Lead with Your Authentic Character Brand and Be Your Only Competition
Inspired by her own entrepreneurial journey, Erna Blooms, our Founder, created this book for entrepreneurs who wish to lead with their purpose, create with their heart, and build for excellence. They understand that business success doesn't stop at achieving their revenue goals. They feel that there are higher possibilities in life to achieve fulfillment. How can our Character Branding framework guide you? Stay informed of the book release later in Fall/ Winter 2023.