Congratulations, you've successfully purchased the membership!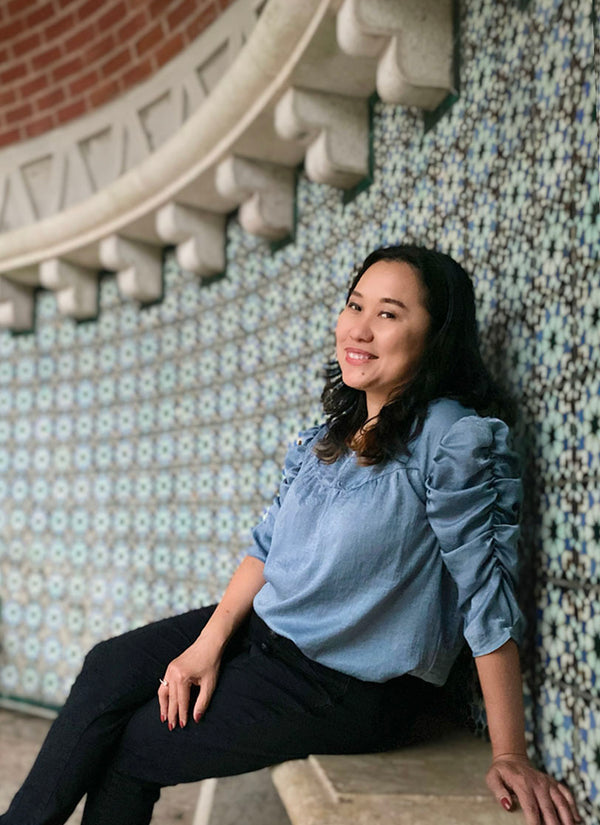 Erna Blooms | Founder
Creative, Thoughtful, Generous

She is passionate in highlighting individual's strengths, embracing genuine connections, and empowering collaborations. Her creativity provides impeccable insight to overcome challenging situations and inspire impactful actions. With integrity, she leads her team to strive for excellence. She invites opportunities to create a fulfilling inner-peace reality for everyone. Her unshakable courage and unwavering commitment to stand up for what's right, to help others stand out authentically, and to her mission are what set Blooming Aces apart. As a culinary explorer and a candid photographer, she loves bringing people together to create meaningful moments and friendships.
Our Team
We collaborate based on aligned core values, trusting culture, and teamwork mindset. We strive for win-win-win arrangements for our clients as well as team members. Happy clients and a happy team made our everyday life happy. Our team doesn't define our valuable contributions by titles, instead through advancing our collective mission. We love highlighting each of our authentic individuality so you can get to know who is behind the scene supporting your growth and next level of success. Meet your Ace Expert Team.
Erni S. Wang

Thoughtful, Insightful, Giver

She loves supporting her sister Erna's vision to impact millions. Her heart is full when witnessing her autistic son's growth journey, as well as when making people feel special, sharing meals with family and friends, and having meaningful conversations. She is a genuine connector, an excellent business strategist, and a talented hobby photographer.

Henny Vallee

Resourceful, Creative, Blessed

She is proud to be on a team that strives for excellence and loves to serve for a better good. Her strengths include getting things done efficiently, tapping into her resources, and having babies (being a mom of 5). When she's not designing, she can be found making sourdough bread for her family and friends or creating custom handmade gifts for her community. She is a super creative woman. We cannot think of anything she cannot do.

Cindy Parwono

Creative, Curious, Positive

She loves being part of the Blooming Aces dynamic team and how each member cares for one another. She feels joy helping build someone's dream business through her talents and strives to continue to grow a bigger heart and vision for herself and her family. She is an excellent digital designer, an active connector, and an insightful strategist. As a curious listener, a passionate artist, and an empowering mom, she celebrates growth in all aspects of her business and life, as well as in others.

David W. Ernst

Artistic, Organized, Detailed

He is somewhat of a unicorn: meshing artistic skills, training, experience and values with a highly detailed sense of organization and project management. His specific areas of interest are typography, animation, and branding. He loves teaching and mentoring the next generation of artists and designers as a Creative Director. We admire him also for being a dedicated family man and an amazing role model for his 4 children.

Vanessa Stump

Curious, Hardworking, Kind

She is results-oriented and highly collaborative, which makes her a strong cultural fit. She loves it when the images she creates for a campaign helps the company exceed their projected sales goals! As our team's photographer and videographer, she balances organization skills with creative flexibility, while ensuring deliverables are met. Her care to achieve excellence made her an amazing creative partner during photoshoots. When she's not behind the lens, she enjoys spending time with her niece and taking her dogs to the dog beach.

Mario Picca

Analytical, Organized, Go-Getter

He believes that being on the team has been a way to contribute to an exciting, fulfilling, purposeful, and fun career he's passionate about. Surrounded by like-minded people who strive to use their talents to make an impact in the world has been truly valuable to him. He is amazing at digital marketing, automation, and animation skills. His generous spirit, expert knowledge, and creative mind make him a fun and invaluable growing partner.

Ilona Bulan

Adaptable, Detailed, Considerate

Her strengths are in strategy, creativity, and awareness. She values trust and honesty, and loves learning and problem solving in life. Her keen eyes, creative insights, and organized nature are crucial to our video production projects, as well as travel arrangements. Her resourcefulness in finding the best quality deals to support our business growth is mind blowing. She is a proactive listener and an inspiration to her household in self-care, crafting, space organization, and wellness living.

Austin Huss

Honest, Respectful, Supportive 

He is positive, kind, and generous in helping others. We are grateful for his agility in assisting our team in project management and new outreach. His love of travel is definitely a factor in his good sense of design in many areas, including interior design and decor. He enjoys spending time with his family and trying new foods. He stands out with his thoughtful communication, respectful nature, and amazing radio voice.

Caroline Guntur

Honest, Positive, Generous

She is the go-to gal for productivity planning and creative project organization. Her love for giving back, traveling, and exploring new places is what makes her an incredible fit with our team. She has a soft spot for family, friends, fun, and animals. Her ability to make organizing and tech learning fun, as well as her viking princess spirit are truly what makes Caroline a unique and amazing asset to our team. Not to mention her creative eye for close-up photography.

Sumaya Petersen

Calm, Compassionate, Expressive

She's a big fan of diversity and the Blooming Aces team is a great example of that. Each member is valued for his/her uniqueness, which makes for awesome collaborative opportunities. Her impeccable sense of service, thorough research skills, and unique perspective is definitely what makes her invaluable to the team.

Jonathan Moore

Hardworking, Humble, Kind

His remarkable work ethics and creative web development skills are what make Jon an incredible team member. He loves playing with his kiddos and taking care of them. He strives to continually improve his web development skills and expand his network of creators. Jon is amazing at his direct communication skills, dedication, and reliable deliveries.

Mariam Abdi Rowhani

Empathetic, Dedicated, Disciplined

The Blooming Aces vision is in alignment with her own principles of elevating the nobility in humanity and providing a vehicle for one's inner gems to shine through. She enjoys meditation, dancing and spending time with friends at a farm to table restaurants and engaging in meaningful conversations. Mariam is a thoughtful connector who bridges new, trusting relationships. Her captivating words in copywriting have always been empowering to our team, her community, and humanity.
How Can We Help You?
If you love our team and want to explore ways to collaborate with us, let's have a conversation.